Cyber security doesn't have to be hard.
Have you avoided facing cyber security risk because you just don't know where to start? Or because it seems impossibly difficult for a small organization?
Would you like to achieve a level of cyber security that builds confidence, not stress? With a little guidance, you can integrate cyber security into your standard business practices.
Keep reading, or contact us now to talk.
Cyber security doesn't have to be intimidating.
PCI DSS, DFARS, CMMC, GLBA, HIPAA, NIST, FERPA – are you drowning in acronyms? Do you feel completely out of your league when trying to read security and compliance standards?
Would you like to be guided through the process of achieving both security and compliance with minimal pain and expense?
Contact us now to learn how truly "possible" it is for a small business to achieve a reasonable level of both security and compliance.
"We were contacted by one of our clients (a defense contractor) -- out of the blue -- about DFARS, without even knowing what it was initially, or whether it was reasonable to attempt to comply with it. The team at TNE is very knowledgeable about the requirements. After talking with them, we felt well educated on the subject. They understood what the issues would be, allowing us to start the process of becoming compliant and satisfying our contractor client's needs."
Small business owner, Gulf Coast defense subcontractor
Security Awareness Training doesn't have to be boring.
"Thanks to Glenda's training sessions, our employees are actually getting excited about security."
Christopher Burns, INFOSEC Director, The SSI Group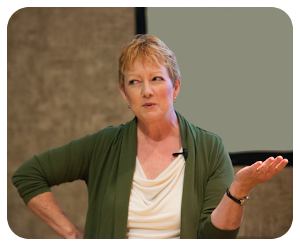 Glenda R. Snodgrass has been President and Lead Consultant at The Net Effect since its inception in 1996. Her dynamic personality and effective teaching style have made her a sought-after corporate trainer, public speaker, expert witness and workshop host across the Southeast for more than twenty years.
"I'm a firm believer in the effectiveness of Glenda's onsite, in person, face-to-face training. My staff talk about it for weeks after every session! They never talk about videos or webinars like that."
Gerald Tipton, President, Lucy Buffett's LuLu's
"Glenda was wonderful! Her briefing was very informative and she had large groups of ship yard workers hanging on her every word -- no small task. We received lots of fantastic feedback."
Phyllis Denomy, Industrial Security Manager, VT Halter Marine